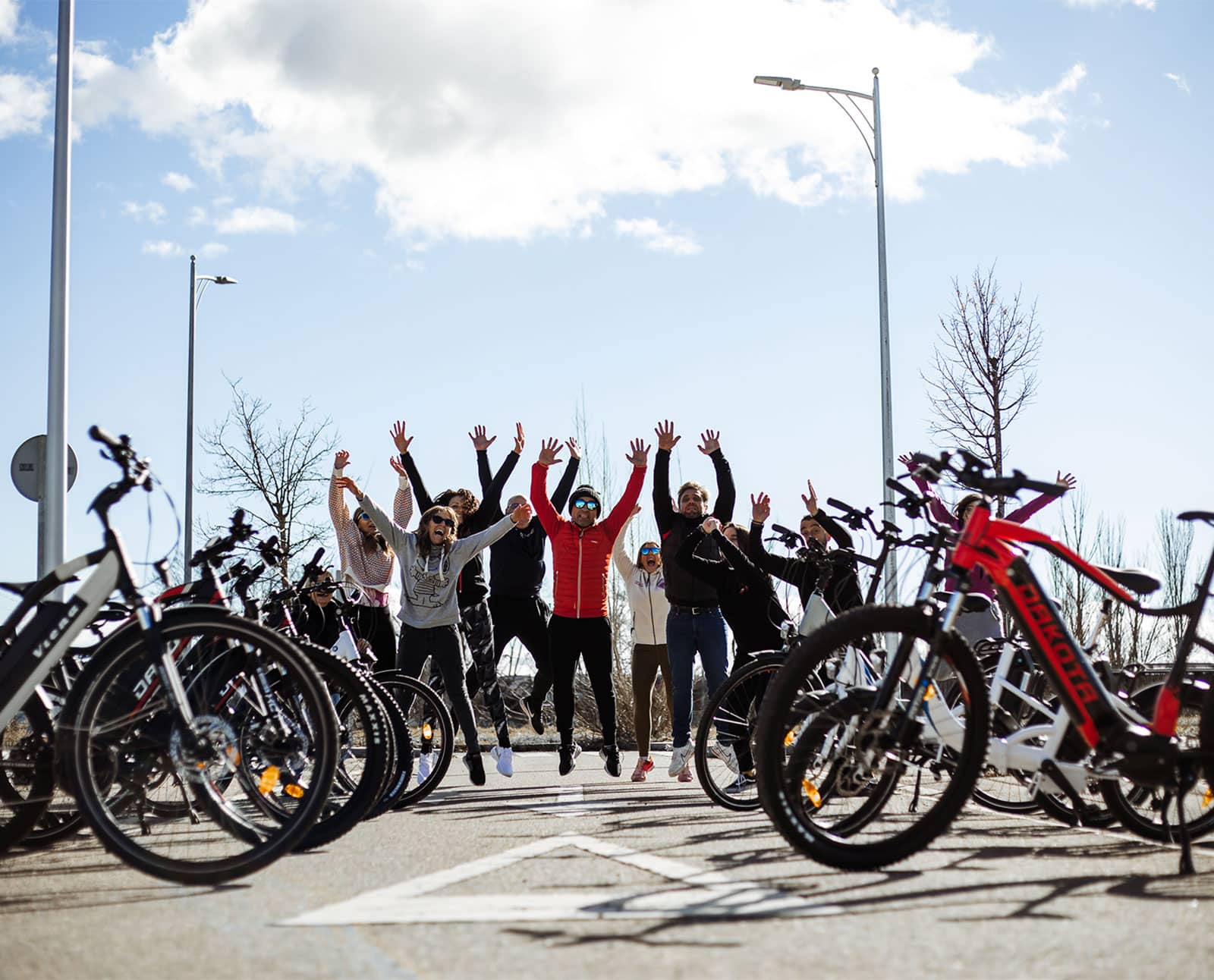 New generation of electric bikes that offer the feeling of control in every movement and more range to get you where you want to go. It has a more efficient 48V Y 17.5Ah (840 Wh) battery presenting the optimum point between one of the biggest ranges on the market and integrated design. We have taken care of every detail so that you can enjoy a pleasant ride thanks to the ergonomic grips, the gel saddle, the front suspension and the seat post. To make sure you are safe on all surfaces, we use Hutchinson covers with puncture-proof reinforcement, specially designed for long journeys.
Getting around town has never been easier than with SIDNEY thanks to its innovative design with an urban feel. It features ergonomic finishes, a Dutch-style handlebar, which allows for a straighter and more comfortable driving position, Selle Royal gel seat and front suspension, everything you need to enjoy a comfortable and enjoyable ride. In addition, this Ebike has an approved luggage rack that can carry a load of up to 25 kg to suit your requirements.
Feel the connection between the bike and nature, no matter how wild or rugged the terrain is, with our Dakota Ebike you will master the situation and avoid all the obstacles. Every element of this Ebike is designed to take you further, the reliable 350W engine makes every pedal stroke enjoyable.
We help you on the climbs and make your descents more fun with state-of-the-art components, highlighting the battery which has a capacity of 840 Wh, being one of the largest on the market. No ground can resist the 27.5-inch wheels that give the Dakota greater traction and stability.
The Mini model is our folding Ebike specially designed to dominate the city. You decide where you want to go and the Mini becomes your urban ally, being handy and offering a dynamic circulation.
The practicality, versatility and agility of this Ebike will allow you to move quickly while enjoying total comfort. We don't want anything to stop you, so the Mini comes equipped with puncture-proof covers so you only have one goal, to enjoy the ride.
We have our own technical service, where in addition to being able to solve technical problems that may arise, we advise you on everything related to the purchase.
The key to obtaining an optimal and reliable electric bike is through the application of the concepts at the design stage. Made in Spain in our factory.
Urbanbiker guarantees its electric bicycles in all its parts and workmanship against any manufacturing defect for two years from the purchase.
We prepare all orders placed before 2:00 p.m., on the same day. Except weekends and holidays.
Do you want to contact us?
If your query is informative, general or commercial, go to the "CONTACT" tab that you will find in the upper menu and fill out the corresponding form.
If your query is about technical service, register in "MY ACCOUNT" and you can open a ticket with your case with our department specialized in solving any incident