Now much better equipped. This FE model comes with lights (front and rear), luggage rack and professional mudguards, Dakota is the E-MTB that represents the fusion between power, autonomy and functionality. Master all the paths thanks to its performance and advanced technology that will make your cycling trips more fun.

Select size and add to cart
Feel the connection between the bike and nature, no matter how wild or rugged the terrain is, with our Dakota Ebike you will master the situation and avoid all the obstacles. Every element of this Ebike is designed to take you further, the reliable 250W engine makes every pedal stroke enjoyable.
We help you on the climbs and make your descents more fun with state-of-the-art components, highlighting the battery which has a capacity of 840 Wh, being one of the largest on the market. No ground can resist wheels that give the Dakota greater traction and stability.
The technical specifications may change according to component availability due to the current market situation, although the same qualities are always guaranteed.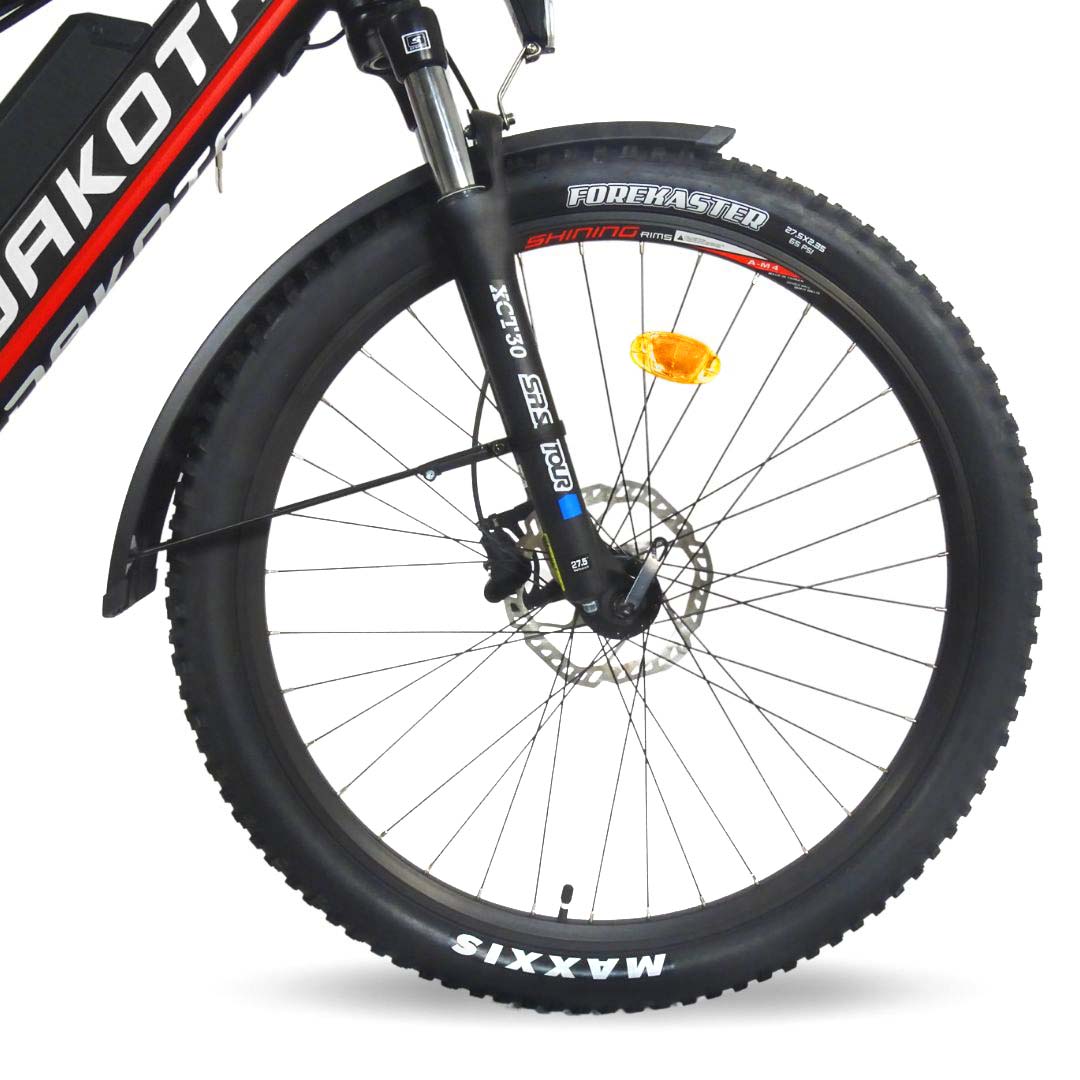 BRAKES
Hydraulic disc brakes significantly improve safety and confidence on the road by providing more stable and continuous braking. Enjoy an enhanced experience and total control over every movement.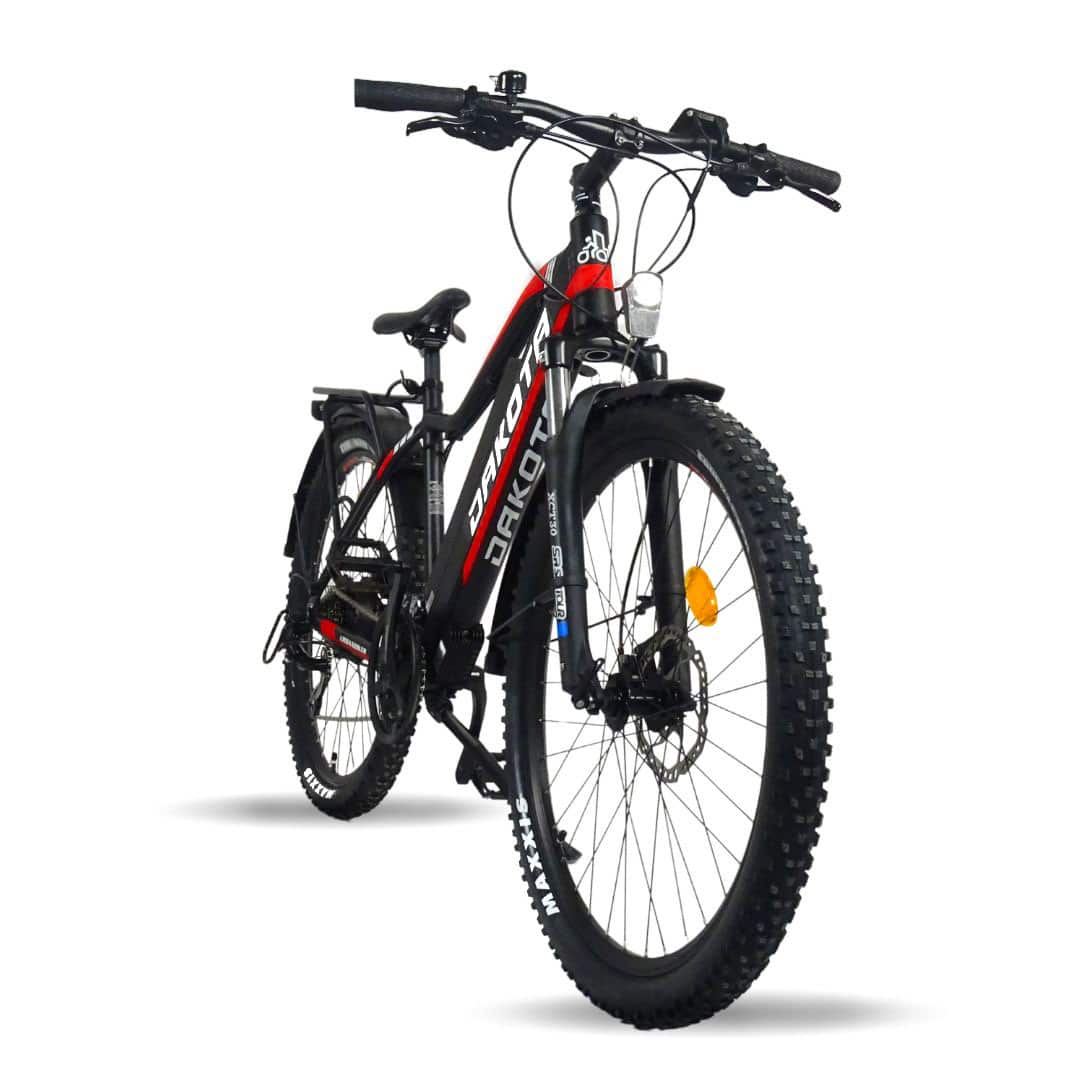 DISPLAY
To keep you in control of the information, the Dakota E-MTB comes equipped with a digital LCD display UBK systems UB-1 that offers 5 levels of assistance, features accurate speed information and a 6-km/h "walk mode". It offers backlight for better image quality.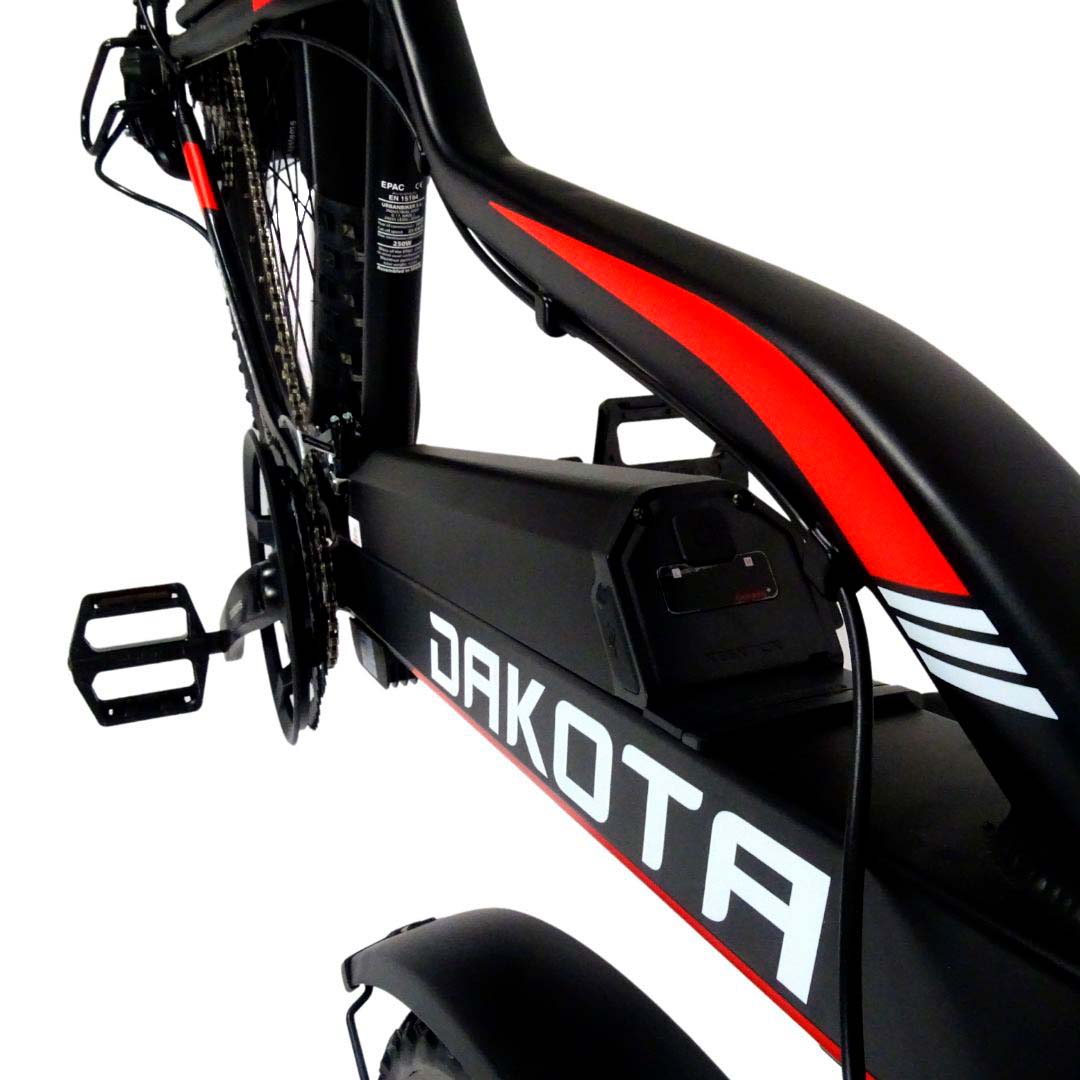 BATTERY
To get you as far as possible, our MTB Ebike model has an extraordinary, fully semi-integrated lithium ION battery with Samsung 840 Wh (48v 17.5Ah), which are among the most energy-dense cells on the market. This battery has a long life and an amazing range of up to 160km in ECO mode.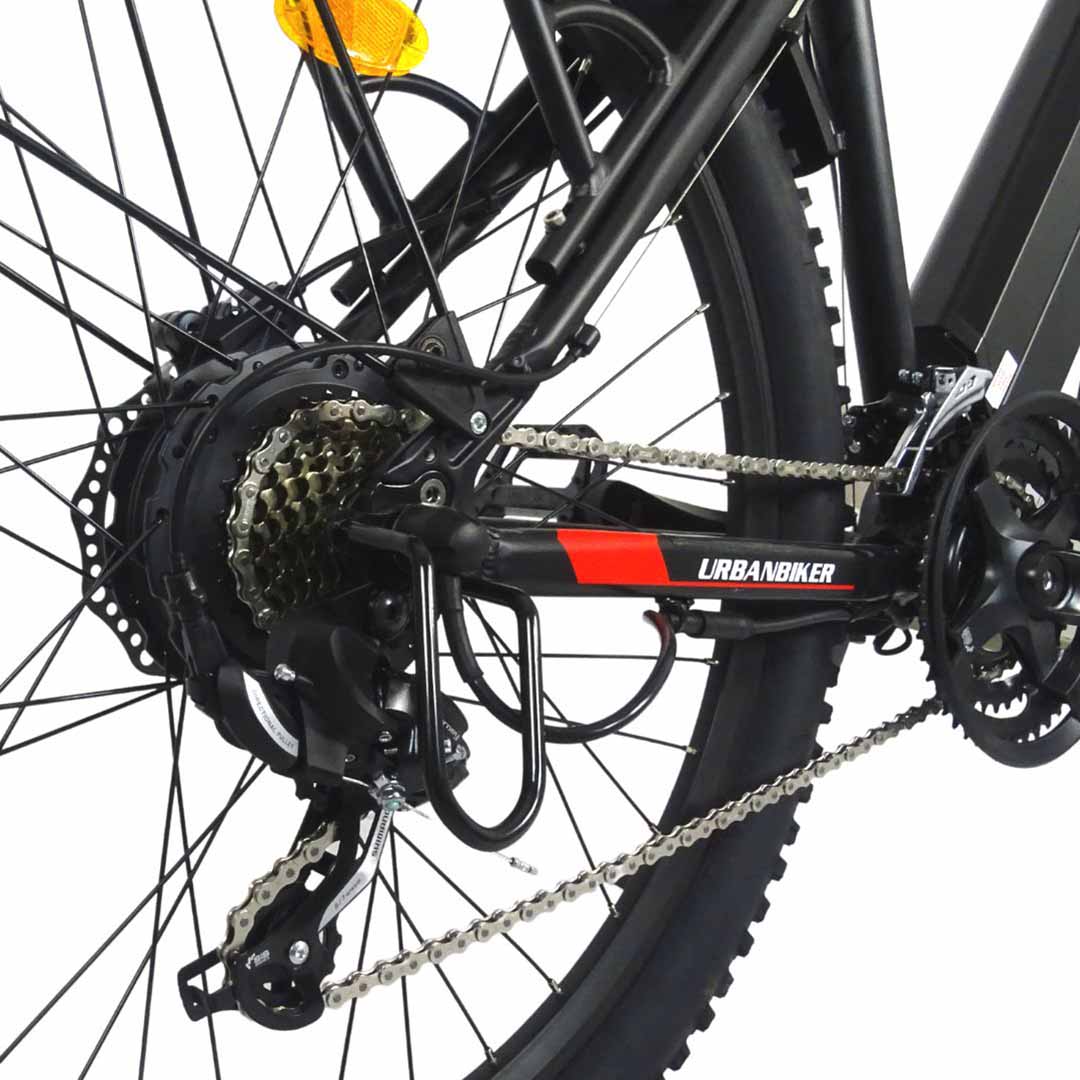 MOTOR
A 250W machine that is capable of reaching a torque of 50 Nm. Developed by UBK Systems, and designed to offer maximum reliability and durability. Also equipped with a state-of-the-art F.O.C. controller and a 24-pulse P.A.S. sensor, you will experience a very progressive and dynamic response.
Specifications
FRAME = ALUMINIUM 6061
WEIGHT = 24 KG
SIZE = 47(M)
COLOR = RED
MOTOR = 250 W UBK SYSTEMS
BATTERY= 48 V AND 17.5 AH (840 WH) SAMSUNG, CHARGER INCLUDED.
ASSISTANCE = 5 LEVELS
DISPLAY = DIGITAL LCD UBK SYSTEMS
RANGE = UP TO 160 KM
MAX. SPEED = 25 KM/H
AUTOMATIC MODE = 6KM/H
REAR DERAILLEUR = 7 SPEED
REAR SHIFT LEVERS = 7 SPEED
FRONT DERAILLEUR = 48/38/28 3X7 SPEED
FRONTO SHIFT LEVERS = 3 SPEED
BRAKES = HYDRAULIC DISC
STEM = PROMAX
HANDLEBAR = PROMAX MTB
FORK = SUNTOUR XCT
SADDLE = SELLE ROYAL
SEAT POST = ALUMINUIM
GRIPS = ERGONOMIC VEIL
TIRES = MAXXIS FOREKASTER 27,5" x 2.35
SPOKES = STAINLESS STEEL
WHEEL = 27,5"
BIKE RACK = NO
PEDALS = ALUMINIUM WELLGO
GOATS LEG = INCLUIDED
LIGHT = LED
BARRIER GUARD = SKS (INCLUIDED)
FRONT BRAKE DISC = 180mm
REAR BRAKE DISC = 160mm
Sizes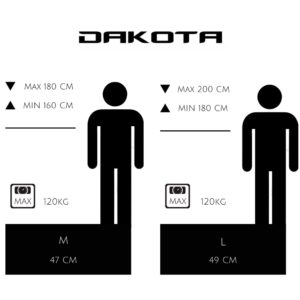 Dimensions